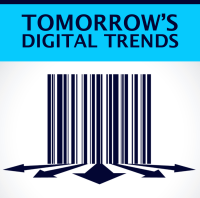 Even in the Amazon-fueled shopping age, onsite bricks and mortar shopping is still a preference for many—hence, the advent of the "clicks to bricks" hybrid shopping model. This omni-channel ideal creates a highly preferred incarnation of the physical and digital store mix — a store that is also a fulfillment center, showroom, and informative and entertaining experience.
Taking advantage of technological innovation in the traditional retail store is an opportunity to break down barriers between physical and online shopping experiences. In other words, retailers need to be agile. The digital store can give it to them with agile in-store retailing technology:
Tools to support inventory visibility and accuracy, such as item-level RFID tagging turning each store into fast-acting fulfillment centers for all channels
Endless aisle technologies that digitally extend shelf space and "save the sale" by eliminating out-of-stocks
mPOS (mobile point of sale) devices for employees who can further save the sale, report inventory options across all channels to customers, and facilitate fast store-to-door delivery
As technology continues to disrupt traditional retail models, and the emergence of the "digital store" dominates today's retailing trends, stores are mandating it and suppliers are expected to quickly fall in line. Today's shoppers expect speed, choice, service, consistency, personalization, and engagement – stores must find the right mix to fulfill expectations both online and in-store.