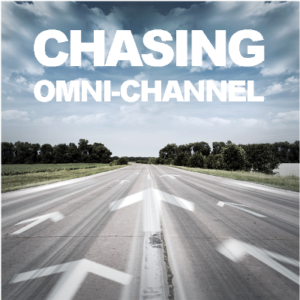 Specific tactics can facilitate retailers' exchange of linear distribution models for a "buy anything, anywhere, anytime" distribution web. These include:
Enable stores to borrow best practices from the Distribution Center's playbook, and vice versa. If omni-channel fulfillment allows customers to order anything with quick turnaround from any channel, what can be borrowed? Stores with poorly organized stock and inventory will benefit from warehouse tools that streamline accurate in-store picking and shipping. Options include item-level RFID tagging, radio frequency scanners, voice-directed fulfillment, and integrated versions of Warehouse Management Systems (WMS). Inversely, large order distribution centers need tactics to efficiently process small and complex orders destined for either customers or stores. An example includes picking single item e-commerce or "click and collect" orders bound for stores. Using clearly labeled totes for transport, DC's can scale up small orders to match typical store replenishment orders.
Keep inventory close, but not that close. Industry experts suggest "hub stores" as a partial solution for relieving omni-channel pressures. A hub store would hold defined quantities of the majority of SKUs and be close enough to a group of stores to send out daily replenishment and "click and collect" orders. The hub store is acting essentially as a centralized and enhanced back room. This inventory design allows the retailer to pivot in response to sales without overwhelming stores with impractical amounts of inventory.
Simultaneously serve the in-store, online and mobile customer. Omni-channel fulfillment requires tight coordination and inventory management between stores, distribution centers/warehouses, and supplier warehouses. What's happening online and in-store (on the floor and in the back)  must be accurate, recorded and accessible to all channels. Solutions exist to successfully track transactional inventory on each platform, continuously update stock numbers, send reordering notifications, submit requests to vendors, and foster price changes in real time.
Coordinate more closely with suppliers. Closer connections or integration with suppliers' inventory and order management systems offers omni-channel advantages. Specifically, tight coordination between retailer and vendor creates seamless and successful direct-to-consumer (drop ship) fulfillment. For retailers, drop ship programs allow them to offer a greater selection of merchandise without the costs and risks of warehousing and creates a market for brick and mortar retailers that competes with e-tailers. And, it can enable cheaper and often faster shipping to the consumer by eliminating the financial and time costs associated with receiving and distribution. By saving on supply chain logistics, retailers can compete on price and still preserve margins. Through integration with supplier order management systems, retailers can initiate rapid, strategic response to low stock levels. Increased transparency with suppliers also can bolster just-in-time inventory management. Automated and efficient inventory replenishment systems find the balance between overages and outages to save costs while ensuring that in-demand products stay available — where and when needed. Although syncing of inventory systems may be complex, the investment can pay high returns in terms of omni-channel efficiency, cost savings, and customer satisfaction.
Continually invest in information technology. In omni-channel retail, IT is the backbone of the customer experience. Tech departments must find ways to innovate and disrupt as they maintain the existing data transfer between channels and to suppliers. As Retailing Today article noted: "Every retailer must actively leverage technology to innovate new ways of engaging and delighting the customer, and then converting and executing sales as efficiently as possible." IT departments must align the back end across shopping channels, execute integrations and merge information silos.
Prioritize. Each retailer should define its own omni-channel ideal. Even though inventory management and fulfillment models must change to meet customer demand, paths to success will vary by priorities, strengths, budgets, and challenges. Set long and short term goals and tactics to meet your organization's pace and channel development.