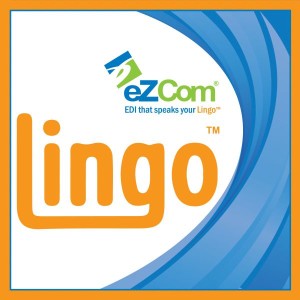 By Carol Weidner, CEO, eZCom Software.
Today, retail consumers have higher expectations than ever—they demand lower prices, a wide array of merchandise to choose from, and the ability to get the goods fast. With this increasing pressure and fight for market share against giant e-tailers like Amazon and Zappos, multi-channel retailers are scrambling to create efficiencies wherever possible to increase sales and customer satisfaction, particularly in the area of fulfillment. In fact, according to a survey conducted by Retail Systems Research, cost effective shipping and fulfillment were listed as one of the top three operational challenges for large retailers.
Many retailers are turning to drop shipping to create these efficiencies, a process where vendors ship products directly to customers. For retailers, this has many clear advantages. The vendors have to carry the burden of keeping inventory for longer periods of time, which lowers the costs for retailers. Direct-to-consumer shipments also allow retailers to experiment with expanded product offerings and target new segments without financial risk, enabling them to grow a longer tail. And the manufacturer now has to allocate the resources to fulfill single orders—a 'privilege' that comes with an extremely complicated series of guidelines that must be strictly adhered to.
For manufacturers, drop ship offers both an extraordinary opportunity for growth, as well as the unfortunate headache and cost of navigating a whole new set of compliance guidelines. This probably sounds familiar to any company that supplies to larger retailers—most have already gone through a process of EDI compliance in order to do business in the first place. And now, here is a second wave of compliance—compliance to retailers' drop ship guidelines–that's necessary to stay in the game.
The good news is, with the right tools and partner, vendors can actually make drop ship compliance an asset instead of a liability. By demonstrating advanced drop ship capabilities, a supplier can become even more attractive to retailers, giving the company a competitive edge over other vendors. Plus, drop ship can dramatically increase product distribution and even segue into a stronger presence in retailers' brick-and-mortar locations.
To become a master of drop ship fulfillment, suppliers need to have some key high-volume capabilities to adhere to retailers' guidelines in a cost-efficient and time-saving manner.
Custom branded packing slip – To create a seamless customer experience, most retailers require that their suppliers create a custom packing slip that includes the retailer's name, logo, address, website, and any additional required information.
Volume – Drop ship providers must be able to process a lot of documents quickly in order to save time and money. What used to be a shipment of many items to one destination has now become multiple shipments of one or two items. Batch processing of invoices, ASNs and other documents is crucial.
Integration tools – If possible, it's best to work with a platform that can integrate with FedEx and UPS, which saves time and resources and decreases the margin of error.
At the end of the day, it's important to choose the partner and platform that's best equipped to navigate this brave new world. Therein lies the beauty of Lingo®, eZCom's easy-to-use, ultra-efficient platform that makes EDI and drop shipping a seamless part of your business. Its proprietary Accelerated Document System™ enables suppliers to create, update and send hundreds of ASNs with a few clicks—a truly unique, time-saving feature. Plus, Lingo handles everything from custom branded packing slips to shipping integration—all with pre-validation built into the software, which ensures that retailer drop ship compliance requirements are met.  And because eZCom is a true partner in every regard, we work to anticipate the needs of our drop ship customers – developing and innovating features we believe they'll need down the road as drop ship to consumer business becomes more and more robust.
For retail suppliers, drop ship is not just the wave of the future—it's happening now, and those who excel in the compliance game will come out on top. At eZCom, we're ready to help our supplier customers harness this tremendous opportunity and lend our expertise every step of the way.
---
Carol Weidner, CEO of eZCom Software, is living proof of the adage: 'If you want something done right, ask a busy person.' Soon after graduating from Rutgers University with a degree in Mathematics, she opened her own successful business—wholesaling home wares and accessories in the New York/New Jersey area. Carol continued in her entrepreneurial endeavors while she returned to Rutgers full time and completed a second degree in Biology. Following her (second) graduation, Carol learned computer programming and focused on EDI—working for companies serving the retail industry, and consulting for major retailers like Toys R Us. When an opportunity arose to take over a small many-to-many retail portal in 2000, Carol grabbed the reins. She directed the finance and sales side of the burgeoning company, while working together with a team of colleagues who redesigned one of its key products to serve as a web-based EDI application. The result was the B2B supply chain software provider eZCom Software—and the cloud-based EDI solution, Lingo.
Contact us to learn more about eZCom, including the powerful, cloud-based Lingo™ EDI Software.