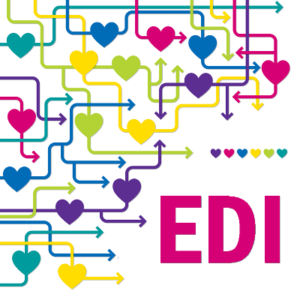 Once a new product has brought them together, what do retailers and inventors need for a smooth and profitable relationship? For you, your first experience in the big retail world is usually as part of a retailer "drop ship" (direct-to-consumer) program. Your retailer often evaluates your product's sales success and your supplier performance to determine market and fulfillment expansion options. One vital tool for order management execution:  the right EDI provider.
High volume drop shipping capabilities. Direct-to-consumer shipping powers online sales. For you, that means finding tools that can help you respond quickly and accurately to stay profitable. Choose an EDI application that delivers automated batch processing of EDI documents for speed and compliance, custom-branded packing slips, and seamless integration with FedEx and UPS for shipping label production.
MTO facilitation.  If your product follows a Made-to-Order (or MOD, Manufacturing on Demand) model, look for EDI functionality that specifically supports the customization demands of the consumer while fulfilling all your retailer compliance rules.
Ability to conserve resources.  Most startups are short on staff and funds. If you fit this profile, you'll benefit considerably from automation and an application that saves time and eases the overwhelming EDI-based compliance responsibility: batch processing of EDI documents, invoice creation from advance ship notices, multiple compliance checks for every type of document, carton-packing options, immediate and expert EDI help, and easy to use software.
Thorough education and expert, individualized support.  You're an expert in your product but probably untrained in the supply chain process or your trading partner's vendor rules and procedures. Customized training and product support enable fast and profitable onboarding and implementation with all your trading partners.