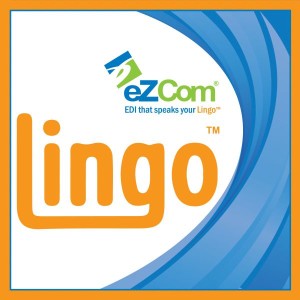 Recently, eZCom Software received a 'Stevie' for Excellence in Customer Service at the 2013 American Business Awards, the nation's premier business awards program.  More than 3,200 nominations from organizations of all sizes and in virtually every industry were submitted for consideration in a wide range of categories.  Winners were selected by more than 320 executives nationwide who participated in the judging process.
In light of eZCom's customer service focus, accomplishments and track record, the award was not unexpected.  Every member of the eZCom Customer Support Team is a trained EDI professional.  Each works on-site at the corporate headquarters in Englewood, NJ to help facilitate collaboration and maintain the high level of technical expertise; as well as to provide customers with unlimited, individualized, and highly effective education and problem solving throughout the EDI process.
"At eZCom, our service is like lending you our best employee, whenever you need the help," explained Carol Weidner, CEO of eZCom.  "Our entire customer service team has in-depth knowledge of EDI, so any of our representatives can guide customers through any challenges they may encounter.  We pride ourselves on serving as an extension of our customers' internal organizations, and treat their issues as our own.  We provide not just customer service, but successful collaboration."
eZCom's customers, day in and day out, enthusiastically back up this characterization. Peter Tomzi, of Tomzi International, recently stated:  "I felt the need to let you know that your company's customer service is off the charts. I frequently make calls for support and have never had a bad experience. Everyone is well trained, responsive, and extremely polite. What a customer focused company…WOW!"  Kara Laricks expressed similar sentiments: "I cannot thank your entire team enough for their patience, guidance and positivity throughout what could have otherwise been a daunting process!  This was my first time ordering tickets, creating an ASN, invoice, etc. I am a designer delivering for the first time to Saks Fifth Avenue and the entire learning curve has really been learning right angle!  The eZCom support staff has made this such a streamlined, easy experience." And Annie Sokoloff of Annie Girl Couture added: "I've rarely encountered such a customer service oriented organization as yours."
Experience the best customer service in the industry, and join the eZCom family today.
Download this story as a PDF:  eZCom Software Honored with Stevie Award for Excellence in Customer Service at 2013 American Business Awards