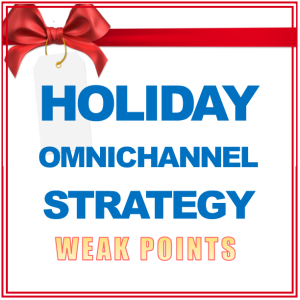 Every holiday shopping season has its upsides as well as its lessons to learn. Holiday 2015 signaled an uptick in overall spending and consumer demand. However, digital shelves did not always meet that demand: this year, online out-of-stocks saw a ten to fifteen percent increase over 2014.
Unforeseen demand can explain part of this shortfall—especially for hot items in the toy category. But industry experts point to a more overarching issue: the majority of retailers have not yet fully aligned inventory management with omni-channel initiatives. Inventory communication dramatically affects brand engagement: perfectly executed retailer marketing campaigns have little impact if consumers can't get what they want when they want it.
Seamless facilitation of omni-channel fulfillment delivers a win-win for both consumers and retailers and can help control inventory. For example, surveys show that holiday shoppers prefer to purchase items online and pick up in store. This option has dual benefits: it relieves shipping anxiety and saves time with in-store searching and checkout at store locations. However "click and collect" shoppers tend to purchase additional, unplanned items once they're in store—to the tune of 40% this past holiday. Likewise, well executed "save the sale" and "endless aisle" options protect shoppers from the hassle of calling and/or driving to multiple store locations to track down out-of-stock items. Such transactions give retailers the obvious upside of saved sales. And, delivering product the way the consumer wants to buy it and controlling inventory is the strategic backbone of omni-channel retail.