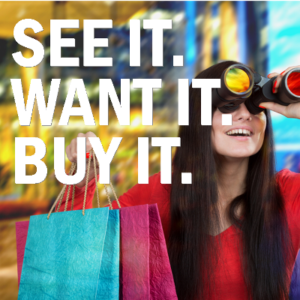 I see it. I want it.  After viewers watch popular (and seemingly multiplying) inventor-based reality shows such as Shark Tank, Mark Cuban's American Dream, Invention Hunters, and Make Me a Millionaire Inventor, the next obvious question is:  Where can I buy it? For viewers who spy something new and have to have it, chances are someone is trying to find a way to sell it.
Amazon, the nemesis of traditional retailers, has underscored the pervasiveness and growing importance of inventive products as a back end supplier to omni-channel shopping. The e-tailing giant opened a new marketplace, Amazon Launchpad designed specifically to give entrepreneurs a path to bring their products to market online (and get Amazon in on the action). The online retailer also unveiled its Amazon Exclusives section, showcasing unique and innovative product successes from TV shows and online. By offering up inventor-based shopping showcases that can rapidly respond to consumer demands, Amazon is creating a go-to hub for new and unique products that aligns with their online shopping model.
Traditional retailers like Staples, Target, Home Depot, Barnes and Noble and many more have embraced the creative inventor movement. In alignment with their brands, they are installing showcases of maker products and backstories in their brick and mortar and online stores, sponsoring 'Maker Faires,' and engaging their brands with all aspects of limitless inventing.
Riding on a long history of invention successes including Joy Mangano, the inventor-entrepreneur of the Miracle Mop and subject of the film Joy, QVC has expanded their search for the next big thing. QVC Next actively recruits products and connects inventors with buyers while enticing innovators with their well-publicized track record of direct media marketing.
Market support and information are also increasing. Trade publications devoted to the niche have expanded their readerships. Inventor support resources and groups such as InventorzNetwork are adding advisory services and offering exclusive inventor search opportunities for retailers. And,  designated trade show areas like the International Houseware's Association's IH+HS Inventors Corner have been enlarged and pumped up to increase the visibility of their inventor exhibitors to retailers looking for fresh, hot products.