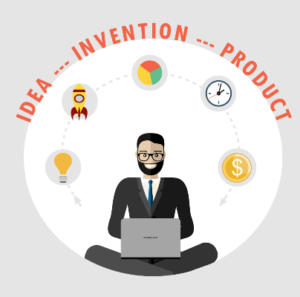 These days, it pays to be creative. Especially if you've got a unique product idea and a pinch of entrepreneurial knack.  Many modern inventors are sitting at the crossroads of technology and craftiness. Their problem-solving products—ranging from smart home appliances to robots, from clever baby gear to modern potty helpers—often incorporate technology as part of the development process or final package. How do today's makers jump from brilliant idea to ready to ship?
The innovation factor.  Newness sells, and rapid adoption of product trends brings benefits that retailers can take to the bank. With the growing popularity of Maker Faire events across the country, traditional, global manufacturers such as Intel, GE, Disney, Microsoft and Ford are joining retailers in the search for new ideas and applications. With recognition as both Faire sponsors and exhibitors, many retailers and large manufacturers use their brand caché to grab a "first look" at new ideas that they may be able to incorporate in their product line or as a product enhancement.
Brand enhancement.  According to branding experts, many consumers have a latent mistrust of corporations and mass-produced goods. Inversely, shoppers are attracted to artisan and inventor-produced products that are enhanced by the personal storyline of their maker. "Personally-produced" goods can also boost retailer market legitimacy and differentiation. Savvy retailers, while attracting new shoppers, can capitalize on the attributes of innovator narratives to strengthen and refresh their own core attributes (e.g., pioneering spirit, American work ethic, innovation, quality, craftsmanship, etc.).
Quick-turn production and delivery of mass customization.  3D printers, rapid prototyping and 'makerspaces' make it much faster and drastically less expensive to create the working models and tooling required to bring products through development. Taking advantage of rapidly progressing technology, inventors can pivot with today's rapid-paced changes and consumer demand. Once a trading partner places an order, product fulfillment is also compressed due to leaps in communication and increased options in global mass manufacturing.
Personalized products.  In the new world of responsive Manufacturing on Demand (MOD), the full toolkit of technology products enables designers to easily and efficiently fulfill consumers' desire for personalized or unique products. Whether it's creating a custom shoe online or developing a product version as an exclusive, development and manufacturing technologies converge to create rapid and personal market responses.