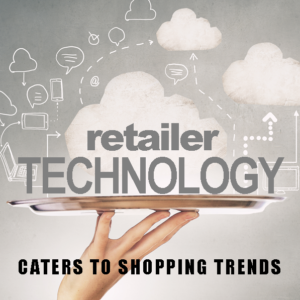 Technology has brought new shopping choices and possibilities while raising consumer expectations concerning convenience and retailer options. More and more, consumers skip around multiple channels to complete their purchases. New shopping tendencies include click and collect (buy online and pick up in store) and endless aisle (purchase in store and ship to home from another store, drop ship location or distribution center). This trend of combined channel shopping raises the bar significantly for retailers and their distribution and supplier partners.
For retailers, it requires extremely agile fulfillment capabilities, highly visible inventory, and significant integration of all fulfillment points as well as the applications that support them.
For vendors, this means flexible fulfillment as retailers shift strategies to meet buying habits. The challenges of meeting retailer demands is matched by the opportunity to increase sales via new channels.
Although most retailers now recognize the benefits of seamless and integrated fulfillment capabilities as ideal, not all have completed the required technology implementation or upgrades. As an example, item-level RFID tagging is still in pilot stages even though it provides inventory visibility and increases fulfillment efficiency.
Ironically, startup retailers who may have had problems competing with more established market leaders often have an edge in today's new buyer world: they can start fresh with flexible cloud-based back-end systems that include fulfillment, respond more quickly to consumer trends and technological innovations, and disrupt with new channels and business models. Today's purchasing experience is resting on technology that allows the retailers to shift, regroup and respond as the consumer creates demand and variety.