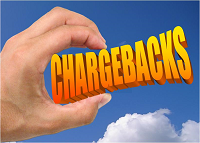 Avoiding retailer chargebacks is imperative for maintaining profit margins and a good relationship with your retailer. While it may seem that the retailer is punitive, establishing a connection with your retailer based on compliance and making their processes efficient and accurate can nurture the business relationship.
One simple way to avoid chargebacks is to use an EDI service provider that incorporates multiple error-checking features.  Not only is the EDI process streamlined, but you'll stay in compliance with the retailer's EDI requirements by reducing chargeback-causing errors. Look for an EDI service provider that:
Eliminates the need for repetitive data entry. Auto-creation of EDI documents, such as invoices from ASNs, not only saves time and resources, but minimizes the chance of keystroke error. Imagine processing hundreds of ASNs and invoices daily. Automatic document creation can cut that time in half while keeping your documents in compliance.
Includes batch processing to once again decrease repetitive data entry and increase accuracy. Let's say you need to change one item on 20 (or 2000) ASNs. Changing each item one at a time is not only a time killer but an opportunity for error. Unlimited batch processing or editing allows you to create and update several or even thousands of invoices, ASNs, and other EDI documents all at the same time.
Validates outgoing electronic documents prior to sending to ensure retailer requirements are met. If your documents have missing or incorrect information, your EDI solution should warn you and prevent document transmission until the error is corrected.
Creates tickets internally that are retailer compliant. Say good-bye to spreadsheets and external ticketing applications that require yet another step and opportunity for error.
Breaks ASNs by ship-to location. If your retailer sends a single order that is destined for multiple distribution centers, your EDI solution should be able to easily create separate ASNs by distribution center. If you're doing it manually and you accidentally ship to the wrong DC, get ready for the chargeback and figuring out how to get paid for the overage and paying for the correct items to get to the order's DC.
Includes retailer "data maps" that are the backbone of your retailer setup. These maps are continually updated to match the retailer's evolving EDI rules – so that you don't have to!
Shares data with integrated platforms. If you're using warehouse software (WMS), enterprise resource planning software (ERP) and accounting applications such as QuickBooks, sharing data between applications not only saves time but assists with retailer compliance, product tracking and document sharing.
And, finally, look at your EDI service provider as your partner. This relationship is a crucial part of your connection to the retailer. Whether it's the setup, education process, ongoing document exchange, or integration, your EDI service provider knows what the retailer wants and can help you achieve this while minimizing chargebacks and stress. Look for a company that not only provides "white glove" training and support but will also respond to your problems in a timely manner and support you as you do your best to impress all your retailers.